A wide range of prescription drugs may be covered by Medicare Part D plans, which are regulated by CMS. Depending on the cost of each drug, each plan has its own prescription (drug list). Lower tiers include cheaper generic drugs and higher tiers include more expensive branded or specialty drugs.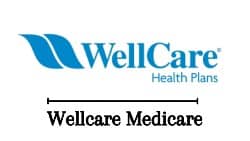 The coverage gap for Wellcare Medicare plans, like most Medicare Part D plans, starts when you reach a certain spending threshold ($4,430 in 2022) and ends when you reach $7,050. $ and you enter the catastrophic coverage period. You then pay a small percentage of coinsurance, or usage fees, for the drugs you need until the end of the year.
A donut hole may require you to pay as much as 25% of your medication's total cost.
Depending on the pharmacy you choose, the drug level, and the start of each phase of coverage, you may be responsible for a different share of the cost of each prescription drug. Your plan reimburses you only after you have met your annual deductible. Wellcare Part D plans include:
Discounts for preferred retail pharmacies and three-month prescriptions. One-month and three-month postal prescription options. Subsidy for those receiving additional assistance to use a pharmacy. Savings program for seniors on certain insulins to keep your costs below $35/month.
Wellcare offers three main PDP levels, including low, medium, and high monthly premiums. Their Value Script plan is the most affordable in terms of monthly premiums and doesn't require a deductible for levels one and two. If you do not need prescription drugs, but need drug insurance in order to avoid late fees, then this plan might be right for you. If you only take generic drugs on Wellcare's formulary list and use the pharmacy of your choice, you may also be able to benefit from this plan. In the Value Plus plan, there is no annual deductible, but the monthly premiums are higher.